LOOK REAL SASSY - WHILE RACING! "WITH PERKY NIPPLES"!
Draw attention to your natural assets...try bodyperkstoday!
What is it? Let's just say it's a way to enhance the assets that you already
have, and for only 20 BUCKS (includes priority shipping) you can't have more fun! To find out more, come
inside!


Bodyperks pink -
BPP111





Bodyperk mocha - PBM222

JUST 25.00 USD - SHIPPED FREE! (there is a 2.99 handling fee!)
ADD 15.00 USD FOR EXPRESS OVERNIGHT SHIPPING!

To order Online: Click Contact Page.
We accept Visa, Master Card, Discover, C2IT, Click Bank, & Paypal.

** *** **

IT IS RACE SEASON.. WE ARE ACCEPTING .00 DONATIONS TO THE TEAM.
#77 DIRT SPORTSMODIFIED! OLE DINO!
***SEE DINO? COME RACE WITH US!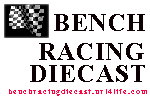 the-Insight.com - spirituality/new-age
They are Beautiful.. Natural Look is Back!

Just look around, from your favorite magazine divas, to the stars
on television, women are showing-off their breasts with pride! bodyperks
is the latest fashion accessory for your breasts. They make you look
and feel wonderfully sassy. Give bodyperks a try - you'll be amazed
at the reaction.
What are bodyperks?
They are lightweight, natural colored, silicone nipples that you
insert into your bra and place directly on your own nipple. You can
create your own look and wear them with tight t-shirts, sexy
halters, dresses, twin sets, swimsuits and more.
One size fits all as bodyperks were crafted to produce
just the right amount of perkiness, regardless of breast size or
shape. They will enhance the beauty of your breasts with the
illusion of natural, erect nipples